We help not just the Bride and Groom, but the whole wedding party look beautiful with bright smiles.
No matter how far away or close your wedding is, we'll be able to make your smile that bit more special.
18 months 
With 18 months to go until your big day we can help bring your smile to life. We can offer you treatments such as whitening, complex Invisalign to straighten teeth, a full smile makeover, as well as stain removal.
6 months
With as little as 6 months before your wedding day we can tighten gaps and straighten crooked teeth. Light Invisalign can create beautiful natural smiles without wires and braces. The almost invisible aligners straighten crooked teeth without impairing your smile (perfect for pre-wedding shoots).
3 months
3 months before the big day we can give you a smile makeover, and replace silver fillings to composite fillings(tooth coloured).
2 weeks
Want to brighten your smile? We can lift the colour of your teeth up 10 shades when carried out by a trained profession.
1 hour
Within an hour appointment we can invisibly repair a chipped front tooth.
30mins
Within a half an hour appointment we can clean and polish your teeth to give it that extra shine.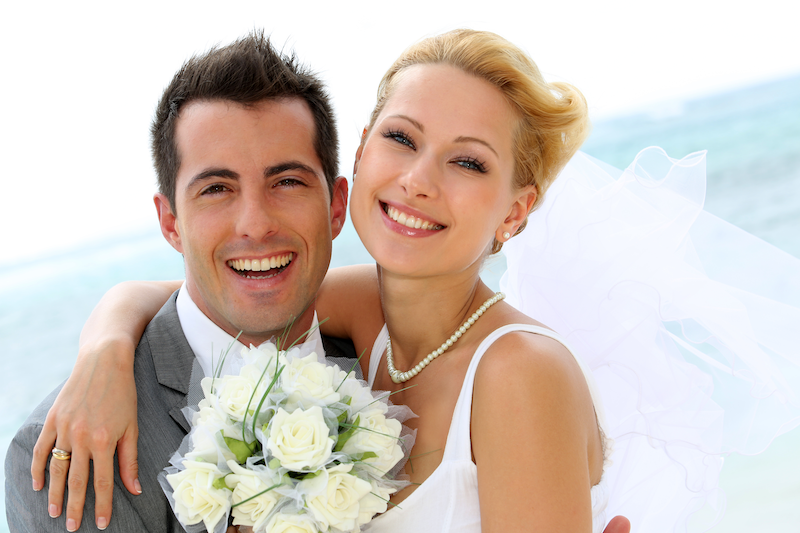 Bride and Groom offer
When the Bride and Groom have two separate treatments, they will receive 15% off one treatment*

Bridal Party Offer
Once the Bride and Groom have had treatments, we'll provide you with a voucher for your bridal party to receive 15% off teeth whitening and front teeth fillings.
*Terms and conditions apply. Click here to find out more.
If you would like to discuss our wedding smile packages, please fill in the form below:
keyboard_arrow_leftPrevious
Nextkeyboard_arrow_right